Ways to dress a small bathroom - Real Homes Magazine by Holly Philips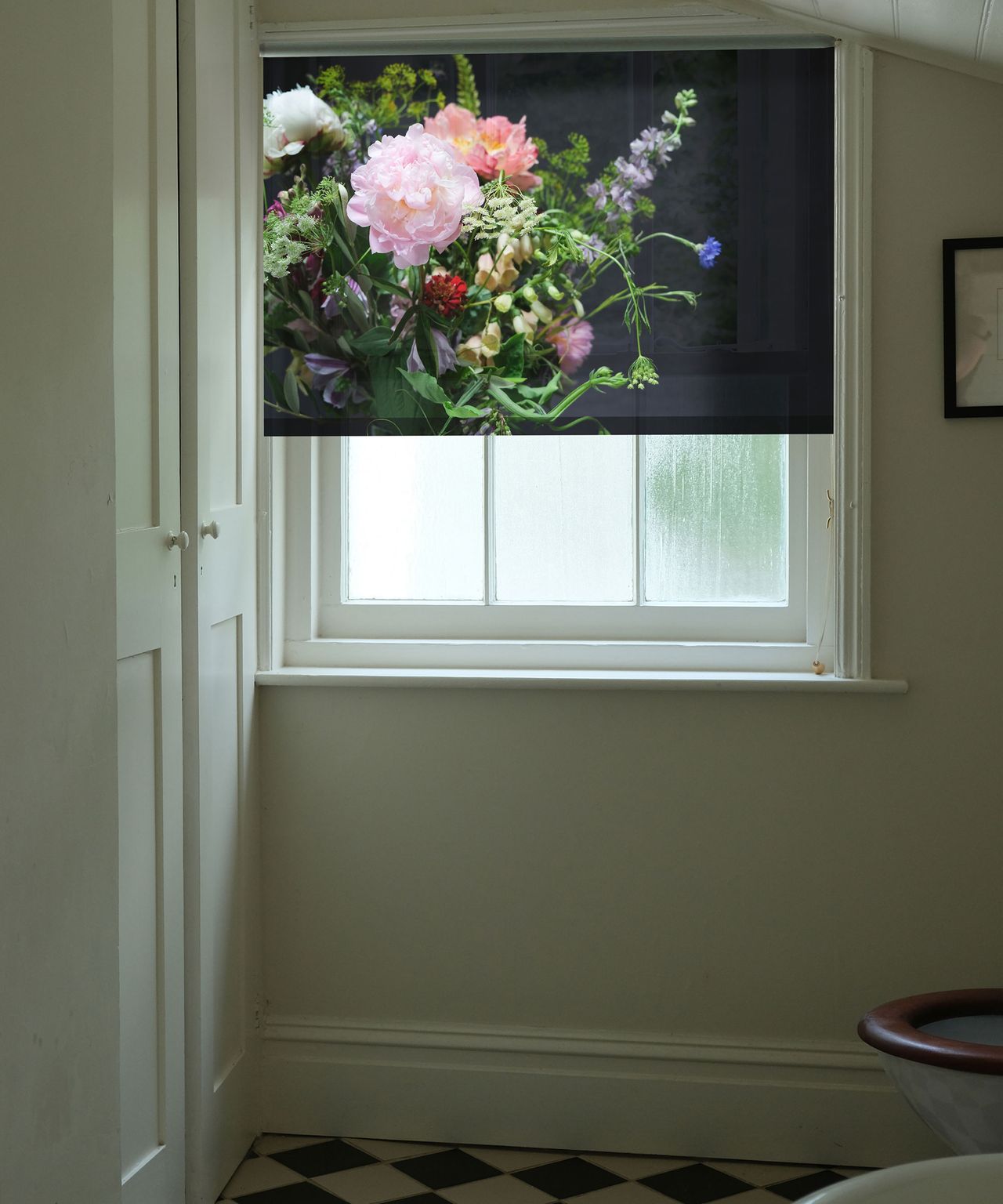 "....
Embrace the compact coziness of small bathrooms with a midnight garden-inspired roller blind that adds impact, color and rich drama (whilst distracting attention from the non-too glam loo!) For maximalist effect, choose a flamboyant design that features an upscaled floral burst in a riotous palette of rich darks and popping brights. This attention grabbing window dressing idea gives traditional ditsy floral designs a high contrast, contemporary rethink - kapow!  
Made-to-measure roller blinds can be tailored to fit all window shapes and sizes, providing an inexpensive and adaptable window treatment with privacy a-plenty to hoot. "
By Holly Philips for Real Homes magazine online